The Cow Creek Health and Wellness Centers are now offering COVID-19 Vaccine to the Tribal
membership. The Tribe is encouraging all members and their families to get vaccinated as soon as
they are eligible. It's important that everyone is vaccinated to achieve community immunity. In
the meantime, please continue safety measures to keep the virus from spreading: wear a mask,
physically distance from others, wash your hands, avoid gatherings, and stay home when you're
sick.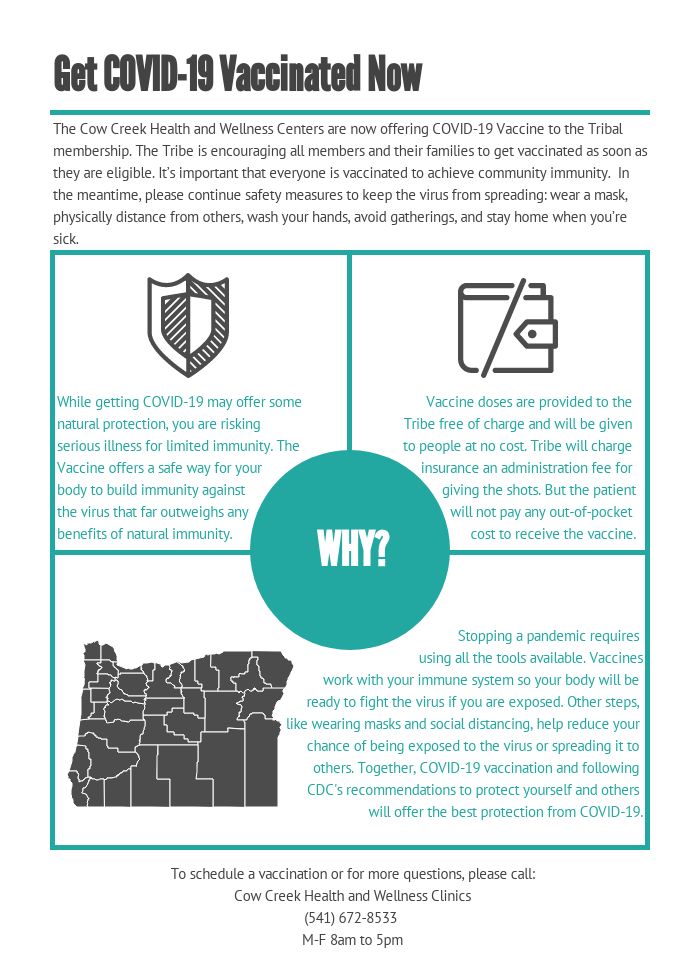 To schedule a vaccination or for more questions, please call:
Cow Creek Health and Wellness Clinics
(541) 672-8533
M-F 8 AM to 5 PM (Closed 12 – 1 PM for lunch)