Notice: Nesika and Local Pharmacy Services
A notification was posted Friday, December 17 regarding Nesika insurance holders who utilize pharmacy services at Hometown Drugs in Roseburg and Sutherlin Drug.
There has been an interruption of pharmacy services, causing patients who get their prescriptions filled at those locations to temporarily pay full price for their medications.
Nesika and Shasta Administrative Services posted the following information. Anyone with questions is encouraged to call Shasta Customer Service at 1-800-441-418 or Nesika at 1-800-929-8229.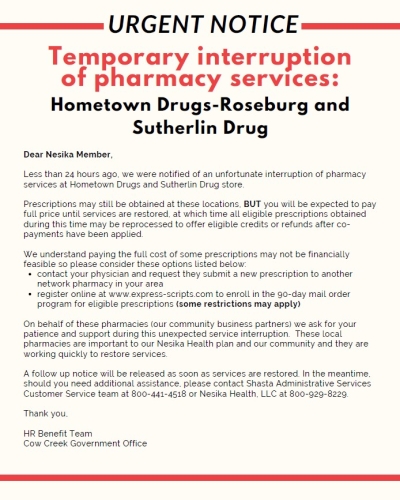 Additional updates will be posted on the Cow Creek website as they develop.