Free COVID Vaccine Clinic for Kids 5-11
Cow Creek Public Health will be holding a free, drive-thru clinic to help get children ages 5-11 in Douglas County vaccinated against COVID-19.
The dates of the clinic are Friday, November 12 and Saturday, November 13 on Stephens Street in Roseburg (across the street from the Cow Creek Tribal Government Offices; same location as the previous COVID-19 testing clinics).
All parents and guardians who want their child to receive the pediatric Pfizer BioNTech vaccine, recently approved by the Centers for Disease Control, are invited to attend with their children, NO APPOINTMENTS ARE NECESSARY. All members of the community are invited to participate.
Parents and guardians who bring their child to receive the vaccine will be required to sign a form of consent.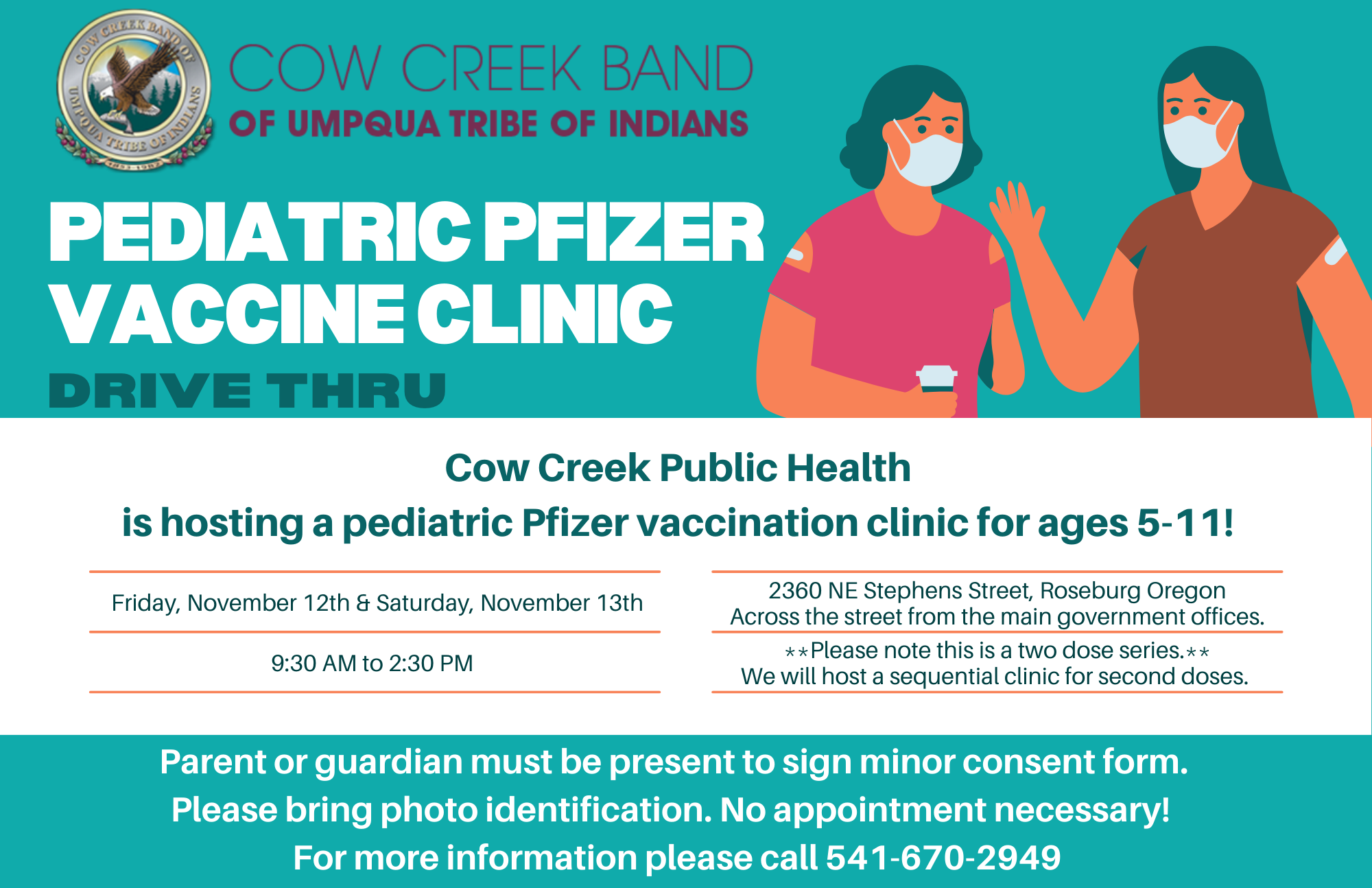 Previously, CCPH had requested parents and guardians fill out a survey to register their interest in getting their child vaccinated. However, with recent demand CCPH is no longer requiring the survey. All parents who had filled out the survey will be contacted by Public Health to get their child scheduled for a pediatric COVID vaccine.
CCPH continues to contact community members who received their initial two-dose vaccination series through Public Health to ask if they would like to receive a booster dose. Adult booster doses are taking place in Canyonville, at the Public Health Mobile Site in the south parking lot of Seven Feathers Casino Resort. The site is open 9:30AM to 2:30PM and appointments are required. Call (541) 677-5535 to schedule.