Oregon Fallen Badge Foundation Holds Fundraiser Ball at Seven Feathers Casino Resort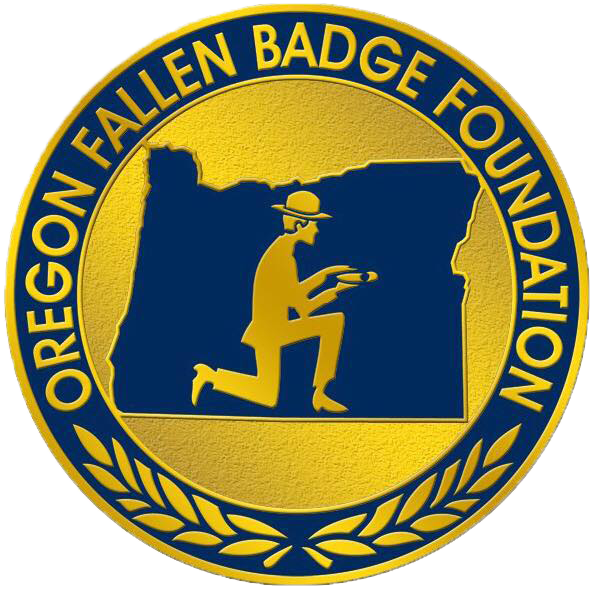 On January 21, 2023, the Oregon Fallen Badge Foundation (OFBF) hosted their annual fundraising event, the Oregon Law Enforcement Ball and Auction, at Seven Feathers Casino Resort. The Cow Creek Band of Umpqua Tribe of Indians also sponsored the event and organization.
OFBF is a statewide non-profit organization of police officers and other allied individuals, whose primary goal is to take care of police departments and their families who have lost a police officer in the line of duty. They assist with handling the complicated paperwork and covering the expensive memorial service arrangements—which can be overwhelming for small police departments without many Human Resources services—at no cost to the department or the families of the fallen officer. They also work with affiliated organizations, such as Concerns of Police Survivors (COPS), to support the officers' families long after the immediate services are handled.
"It's not just come in, fix a problem and go," says Doug Ladd, Cow Creek Public Safety Administrator and honorary OFBF board member. "In many cases, we end up adopting these people for the rest of their lives."
In addition to an annual golf tournament, the ball is one of OFBF's largest fundraising events for covering the costs of paperwork and memorial services. The event features a social, a dinner, a live auction, awards, and recognition for service in the past year. Some recipients of OFBF services also speak at the ball, such as this year's speaker Cheyenne Datan, daughter of a Coos County deputy killed in the line of duty several years ago. She is now a senior at Linfield University, plays softball, and credits much of her progress with the support she received from OFBF and COPS.
"I cannot emphasize enough what an absolutely amazing job the staff at Seven Feathers did at our event," says Ladd. "They were professional, accomodating, and there was no problem they couldn't solve. Everything was excellent. We intend to move the event around the state, but we will definitely be holding the event here again, and it's all because of how the staff took care of us."
Ladd is grateful for the support that the Cow Creek Tribe has shown toward OFBF, saying: "The Tribe has been a contributing sponsor of ours since the beginning. Their generosity toward the community is unparalleled."
Shane Strangfield (second from left), president of the Oregon Homicide Investigators Association, and a captain in Clackamas County, presents an award to OFBF. (Left to right): Ashley Korslien (news anchor and wife of Vancouver WA officer), Shane Strangfield, Brad O'Dell (Douglas County Sheriff's Office), Timber Joey Webber (mascot for the Portland Timbers, a partner of OFBF), Doug Ladd (Cow Creek Public Safety Administrator)
Cow Creek Public Safety Administrator Doug Ladd and Cheyenne Datan. Ladd worked with OFBF and COPS to help her family after her father was killed in the line of duty, and they have kept in touch ever since