Cow Creek Tribal Police Department Swears in New Officer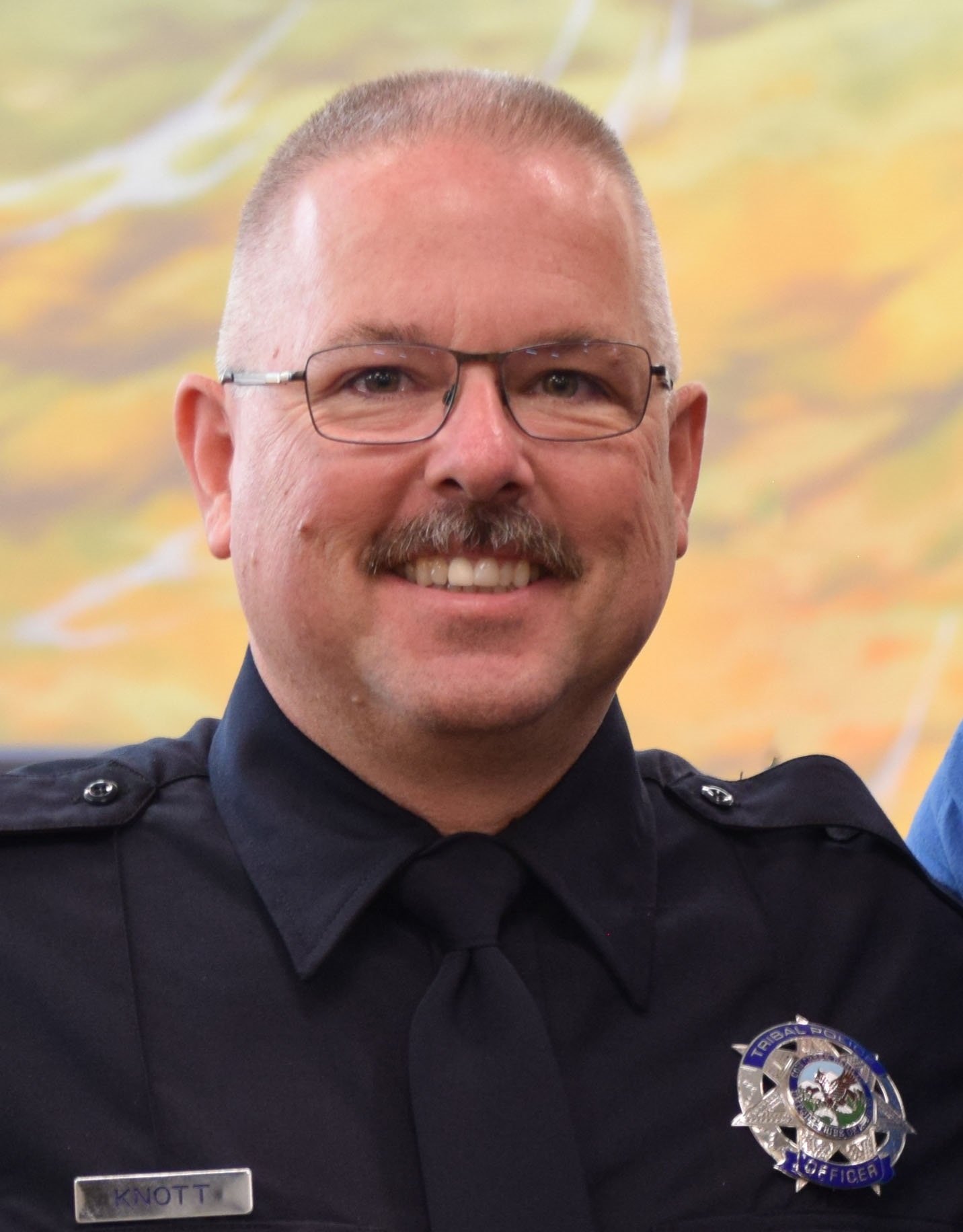 The Cow Creek Tribal Police Department (CCTPD) has added a new officer to their ranks: Officer Dan Knott.
He was sworn in by CCTPD Chief Marty Case in a ceremony in September, attended by Tribal Board members, employees, and officers from CCTPD and other local law enforcement agencies.
Officer Knott was born and raised in Douglas County, and was interested in law enforcement from a young age. After graduating from Roseburg High School in 1989, he served as a Marine before his honorable discharge. He then received an Associates in Criminal Justice from UCC, and served as a reserve officer for both the Myrtle Creek and Roseburg Police Departments before joining the Roseburg PD full-time.
Over his 27 year career, he has served as a taser and use of force instructor, a hostage negotiator, a field training officer, a master officer, and a detective in both major crimes and child crimes. He has won three Employee of the Quarter awards with the Roseburg PD, and was nominated Officer of the Year by the Roseburg Optimists Club.
"I'm happy to be with CCTPD," he said," and I'm looking forward to meeting the Tribal members and learning about their culture."